Dual Outlet 24 Hour Timer
Details
Company story
AGRICOVA was developed to meet the needs of commercial agriculture and horticulture cultivation.
Itself is a union of the words AGRICULTURE+NOVA.AGRICULTURE being "the science or practice of farming" and the cultivation of the soil for the growing of crops".NOVA being "a star showing a sudden large increase in brightness".
AGRICOVA proudly distributes world-class brands such as AUVL, PHILIPS, VOSTERMANS Ventilation, and more. With over ten years of intensive research and development, AGRICOVA ensures the quality of both products and services to bring our customer success.
Dual Outlet 24 Hour Timer
SKU#94201
Description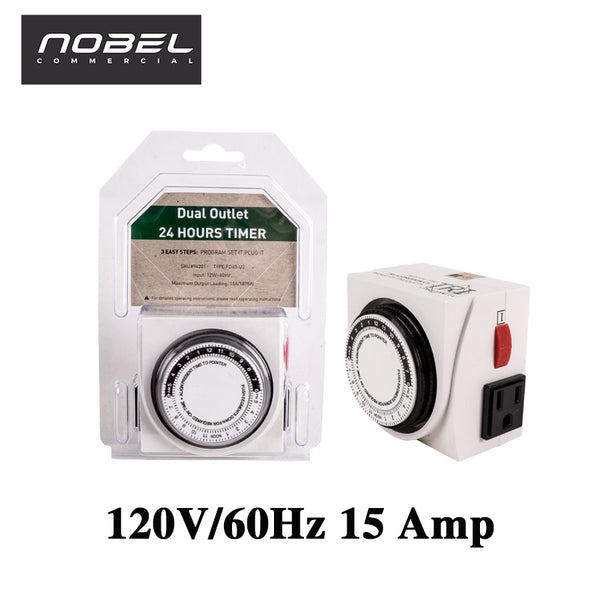 • Control 1 x 600w light
• 24-hour cycle
• Controls 2 outlets simultaneously
• 12oV/60Hz 15 Amp
Sold in:
Single Unit: $13.00
2-49 Units: $12.00 each
50-99 Units: $11.00 each
100-200 Units:$10.00 each