Nobel Commercial 1000W CMH Double Ended 3K Lamp
Details
SKU#96234
Description
If you're growing a plant or two and you're tired of always switching from MH to HPS bulbs when it's time to flower, the Nobel  Commerical DE 1000W Lamp (CMH) Grow Light Bulb is the light you've been looking for. Perfect on its own for smaller plants and flowering bonsai's and even better when paired with another CMH bulb for better light than ever, these grow lights will give you more than enough spectrum to take your smaller plants from seed to harvest all with a single light.
Ceramic Metal Halide (CMH) grow light Lamps are the latest in indoor horticulture. The spectrum these lights give off is an incredible jump over standard Metal Halide bulbs, giving you a more balanced white light (versus an MH bulb that gives you an extremely intense blue that simply seems white). This light is better absorbed by plants than MH bulbs and HPS bulbs, and will also give you more resin growth than standard HPS and MH bulbs ever will, so there's no need for a UVB fluorescent bulb for all that extra resin production you're after.
While installation is different from the standard and double-ended HID grow bulbs, the process is still pretty simple:

1. Align the prongs at the bottom of the bulb in to socket fixture;
2. Once aligned, slowly twist the bulb so the prongs slide along the grooves in the socket;
3. Ensure it's secure in the CMH fixture, and you're ready to grow.
If you're interested in taking your growth to the next level, or you're already using CMH's and simply need another lamp, the Nobel Commerical DE 1000W Lamp (CMH) will give you the quality you want and the coverage your plants need.
Lamp Specifications:
Contains precision gasses for enhanced spectral output
Generates much less heat than HPS and MH
More closely matches sunlight than ANY other lighting solution available
Growers report tighter internodal spacing and better yields on flowering plants
Color 3100K
WARNING: This lamp can cause serious skin burn and eye inflammation from shortwave ultraviolet radiation if the outer envelope of the lamp is broken or punctured. Do not use where people will remain for more than a few minutes unless adequate shielding or other safety precautions are used.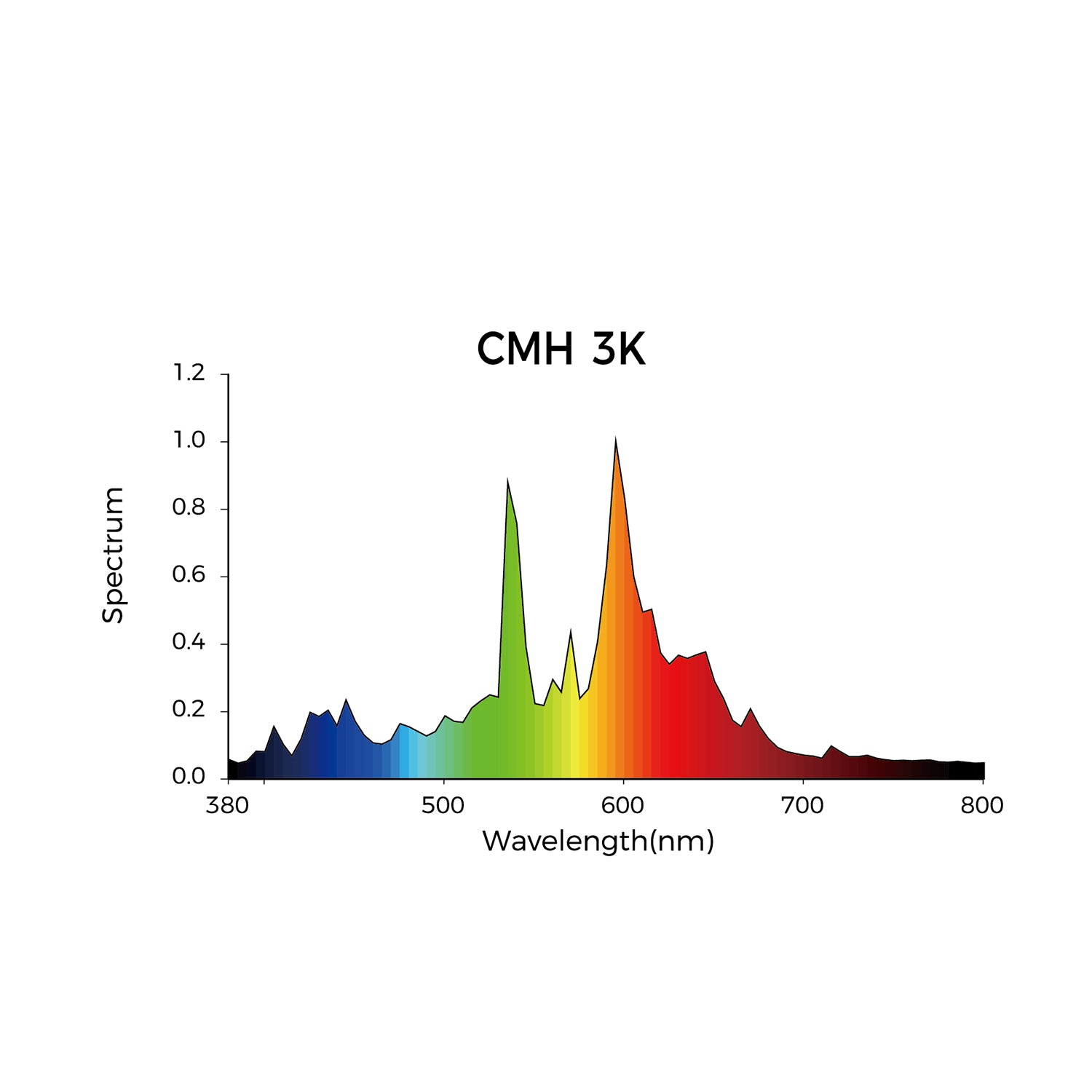 Sold in:
Single Unit: $180.00
2-49 Units: $160.00 each
50-99 Units: $150.00 each
100-200 Units:$145.00 each